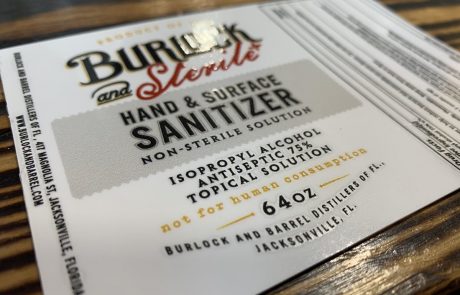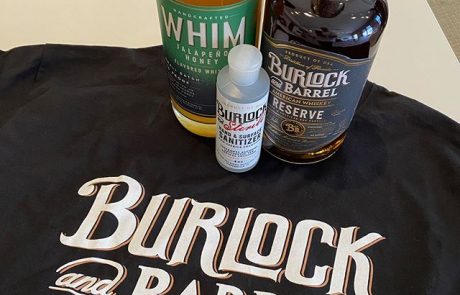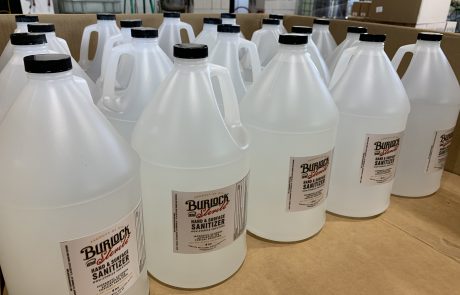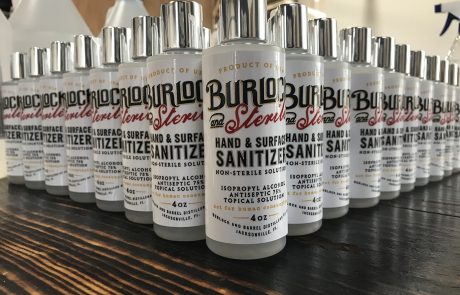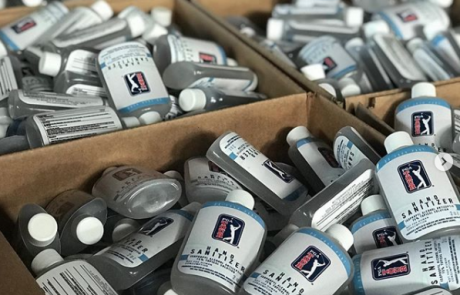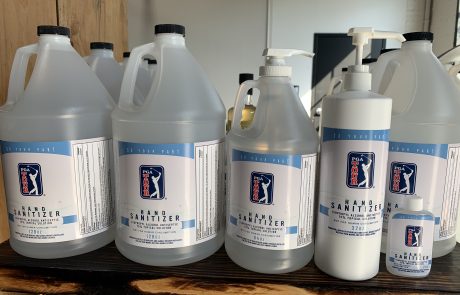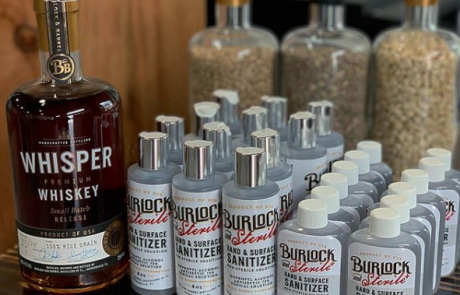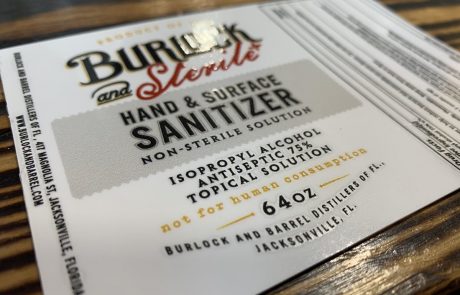 Burlock and Sterile Hand Sanitizer
Burlock and Sterile is a hospital-grade hand sanitizing liquid manufactured according to World Health Organization-recommended formulation. No additional ingredients or fragrances added in order to comply with WHO standards.
In Stock Ships from USA using UPS Ground shipping. 

A must-have for cold & flu season to stop the spread of illness-causing germs.
Ingredients
75% Isopropyl Alcohol

3% Hydrogeen Peroxide

Distilled Water

Glycerin
Available Sizes
1 gallon – 128 oz.
1/2 gallon 64 oz.
32 oz.
16 oz.
8 oz.
4 oz.
2 oz.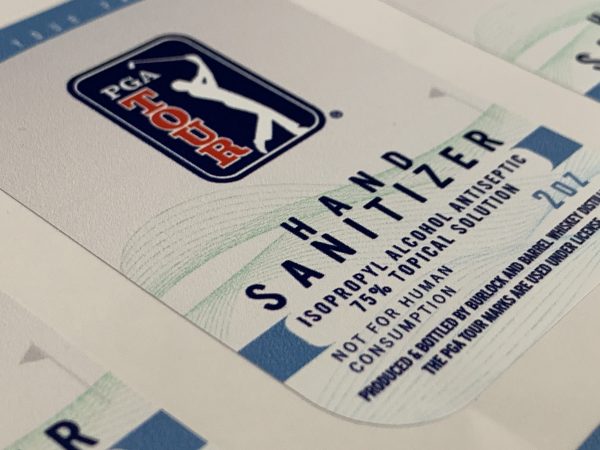 Private Label and Bulk Orders
Our Burlock and Sterile formula is used by government agencies, the PGA Tour, and many local and regional hospitals, health care facilities and hotels.  We offer wholesale pricing on bulk orders and can provide private label solutions to showcase your brand.  Burlock and Barrel provides full turn key solutions and options (label design, multiple bottle sizes and quick and efficient delivery).
Home
Keep the family safe and clean.  Our liquid based hand sanitizer is great for home use.  Sanitize hands and home surfaces: door bells & knobs, mail boxes, and use on any home surface to mitigate germ build up.
Office
Keep the work environment clean and safe for everyone.   Employees should wash and clean hands regularly and for a clean work environment sanitize common areas: elevator buttons, individual work surfaces, conference room chairs and table, break room counters and other office surfaces that collect germs.
Travel
Travel safe in the car, bus, train or airplane.  When traveling its essential to have a liquid sanitizer to easily clean surfaces  Gel sanitizer smears, some are sticky and really not a good material to clean a vertical or large surfaces.
Liquid vs Gel
At Burlock and Sterile we offer a quality Hand Sanitizer in an easy to use liquid form.
Easy Spray to Clean Surfaces

Goes on smooth and not sticky
Typically range from 62-65% Alcohol

Some gels are sticky until dry leaving a sticky feeling